Local Explorers
Discover more about Germany!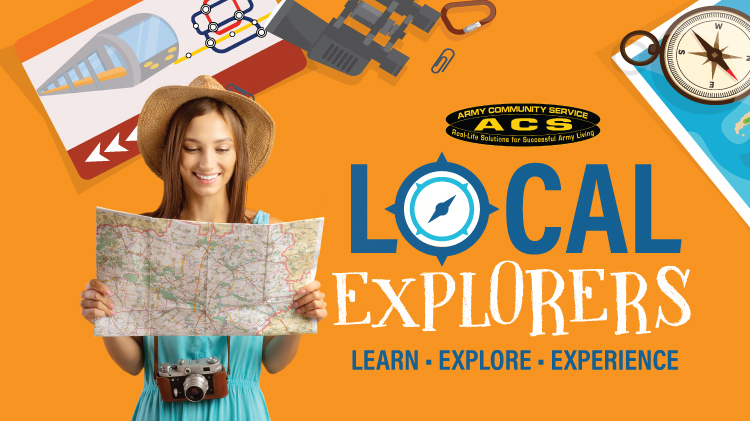 Join the Local Explorers to discover more about nearby villages, towns and cities! Learn local German culture and customs while you adjust and settle into German life. Contact ACS for times.
September 2: Explore the stalactite mines of Velburg with a guided tour in English.
Followed up with a tour through the town of Velburg and the Velburg castle.
September 21: Gelato goes with castle!
Join us for a walk through the Parsberg castle and finish it off at the local ice cream shop.
October 6: Take a train ride and explore the historical city of Nuremburg.
October 14: Stroll through the artist town of Kallmuenz and hike up to the castle ruins for a picnic with a view.
October 22 & November 3: Take the train to Regensburg!
Learn about the history of this famous UNESCO world heritage city. Transportation to meeting locations is not provided. Entrance and service fees must be paid for by individual participants.
Registration is required at ACS in Hohenfels DSN 522-4860 or CIV 09472-708-4860 one week prior to the event. Open to all DoD ID card holders.
November 30: Nuremburg Christmas Market
December 14: Romantic Christmas Market in Regensburg
Registration Information
Pre-registration required one week prior to dates listed. US ID Cardholders only.
ACS - Army Community Service

Military DSN (314) 522-4860