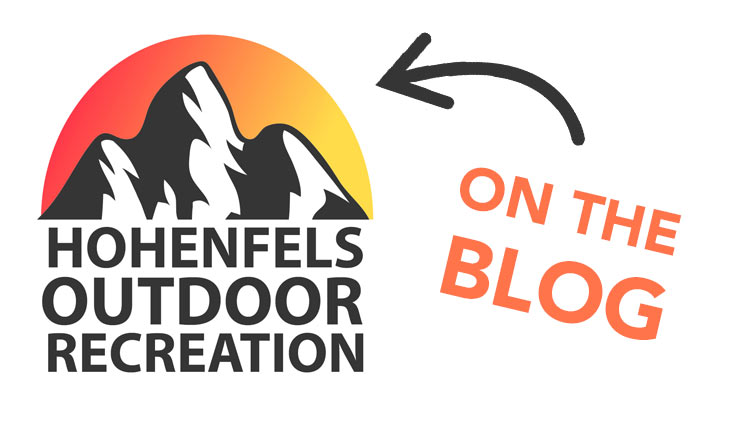 BLOG: Tuesdays with Family and MWR - Hohenfels Outdoor Recreation
Tuesdays with Family and MWR is a segment of the Blog that features an interview with a different organization's team member to introduce the community to the individual, as well as provide more information about the organization's upcoming events.
Tuesdays with Family and MWR spoke with Eryn at Hohenfels Outdoor Recreation (ODR) to learn more about what to expect this year!
How long have you been in Germany?
I moved here to start working at the amazing Hohenfels ODR on June 1 2015.
What do you wish you knew before arriving?
I should have brought my dog with me when I came, but she is now here with me and we are adventuring together once again.
What do you like to do on your days off?
Hiking, Biking & Whitewater Kayaking in summer and Skiing in winter.

Are you ready for warm weather recreation? Or do you prefer cold weather sports?
I am ready to get on my bike right now. Right meow.
What is the advantage of taking trips with Hohenfels Outdoor Recreation?
We take the guess work out of it and provide an amazing community of nature & culture lovers to connect.
What upcoming trip are you most excited about?
The Krakow Trip is going to be spectacular. What a cool city with so much history - it was founded on the legendary defeat of a dragon!
What can the community expect to see for Spring and Summer activities?
You are going to see a lot of amazing yoga hikes, adventure weekends, whitewater kayaking and Zugspitze summit runs. For the culture travel buffs, we have an Amsterdam 4-day and a weekend in Vienna. During the week you'll be able to relax on one of our evening lake nights, beginners outdoor rock climbs, or take a leisurely spin with us on our vast collection of mountain biking trails.
What is something people may not know but should know about ODR?
We are wealth of knowledge on your surrounding areas. This is what we do. We are all about getting you outside and exploring Europe.
Visit Outdoor Recreation today to sign up for classes and trips!